News
September 2021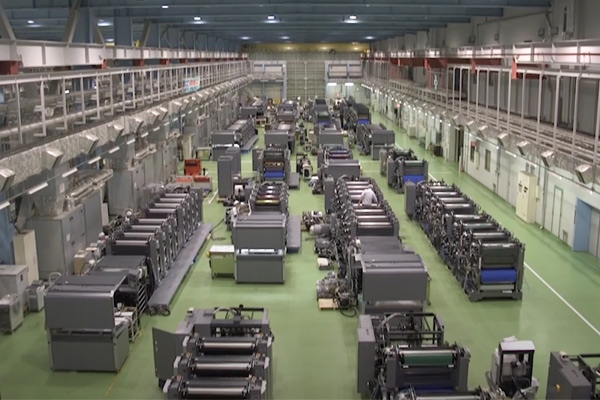 Celebrations for Largest Ever RMGT Press Order!
Litho press manufacturer RMGT has finalised its largest ever order for sheet-fed offset litho presses following the recent successful China Print exhibition. Yintong Corporation, a Chinese web-based printing group with branches throughout the country, has placed an order for a total of 56 RMGT presses.
Breaking that 56-machine order down, the presses include:
One press x RMGT 920PF-8 with LED-UV+PQS-D(I+C+R) + Smart Assist Printing
24 presses x RMGT 920PF-8 with LED-UV
10 presses x RMGT 920ST-4
10 presses x RMGT 970ST-4
10 presses x RMGT 970ST-5+IR+CC+SLD
One press x RMGT 970PF-8 with LED-UV
That equals a colossal 338 printing units! There is a plan for delivery of these machines to take place over the next three years.
The large inclusion of the LED-UV drying option illustrates that speed of turnaround is now becoming as critical in China as it is in the west.
Commenting on behalf of the UK RMGT press supplier MPL, Mark Stribley, joint managing-director, said: "This is a totally staggering order from China! It helps to illustrate just how market-leading the current range of RMGT presses actually are."
---
About MPL
In 2010 MPL took on the management of both sales and service for Mitsubishi Litho Presses in the UK and Ireland. This relationship has since grown to encompass responsibility for technical service across the whole of Europe for Mitsubishi presses, and the UK for the now re-named RMGT business. MPL also manage spare parts storage and distribution for all RMGT Mitsubishi branded machines across Europe.
This representation joins established products such as GUK folding and inserting equipment, primarily focused towards the pharmaceutical packaging sector.
MPL offers manufacturers considerable marketing and business expertise across both the printing and packaging sectors and provides high-quality national coverage for sales, support and technical service.