News
Feb 2022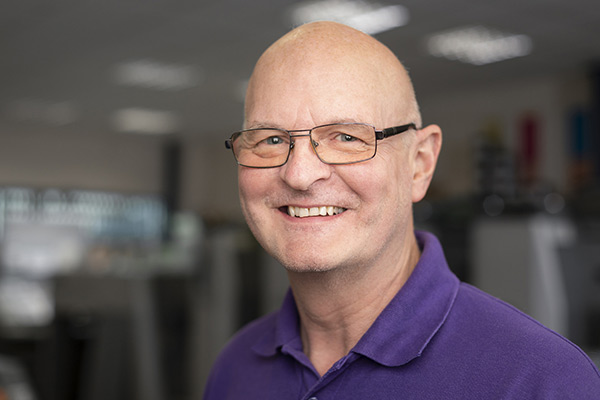 Flexpress switches RMGT install plans
Trade printer Flexpress has cancelled its order for an RMGT 970 LED UV press due to manufacturing delays and will now instead take on an RMGT 920 ST4 CD LED-UV machine.
The Leicester-based business will take delivery of the four-colour SRA1 920 this summer. It will be supplied by Surrey-based MPL, an M Partners company.
In a LinkedIn post on January 31st, Flexpress managing director Steve Wenlock stated: "The bad news: due to manufacturing delays, which would have negatively affected our plans for this year, we've had to cancel our order for the UKs first RMGT 970 LED UV. The good news: instead, we've ordered a version of the RMGT 920 ST4 CD LED UV that's bristling with even more technology!"
He added: "It's a little disappointing, of course, but we don't believe in wallowing in negativity. It's by no means all bad. There are numerous advantages in us sticking to a press format we know and love, and we'll still gain the coveted 50% improvement in productivity. Better still, we can get our hands on it sooner than our original date meaning we'll be full steam ahead even quicker."
He said the level of automation meant that the machine was "still a big step up" and that it will "do everything our clients need from us, and more, but faster".
Mark Stribley, director at M Partners, told Printweek: "The new RMGT 970, which we kind of see as a compact B1 machine, suited the pagination for some of their books over the 920 that they've currently got. "
"Unfortunately we couldn't guarantee delivery until eight weeks later [than originally planned] because we've got a massive order in China for the 970 range, and whilst we had a production slot there were sub-supplier problems with parts for it."
"So we spoke to Flexpress about that, and the problem is that it would have hit smack bang in the middle of their [busiest] time for production."
He added: "We had a 920, which is our flagship, which was coming in earlier – in June. On top of that, as we wanted to work something out because it's disappointing for us as well as them, we were able to add the latest inline colour control system on it for them as well."
"So in effect, [despite the change of format] they're getting a much better specification, and as the delivery time suits them far better it was the best option."
Stribley said M Partners was nevertheless "really pleased with the order. It's a great machine for them, particularly with the inline colour control system, the latest parallel makeready, and simultaneous plate change. It is the market leader in that format."
"Their guys will hit the ground running straight away with it, and it's good to keep such an important RMGT customer in the family."
Operating from 743sqm premises, Flexpress employs 19 staff and is expecting to achieve a turnover of around £3m in 2022.
As originally published by Printweek - read the full article here.