News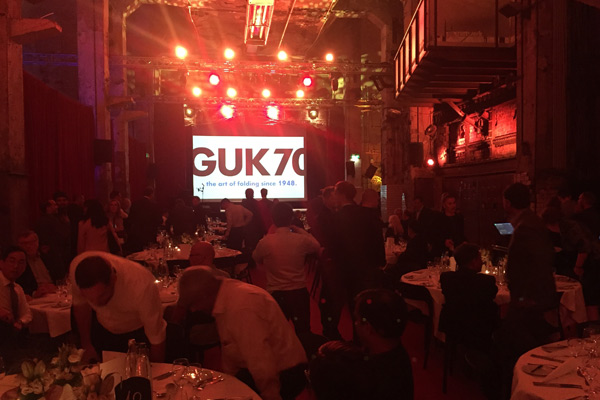 GUK Celebrates 70th Anniversary
German folding and inserting equipment manufacturer GUK is celebrating 70 years since its foundation. As part of its celebrations the company invited its customers, representatives and partners, including the UK dealer M Partners, to an open house at its Rottweil, Germany, headquarters.
In January 1948 Anton Kunzmann, together with his partner Karl Griesser, founded the GUK company. Quality, innovation, and working according to the requirements of customer were the original and successful aims of the young company.
Combined with courage and vision a small manufacturing facility was developed into a company that is now active throughout the world with its folding and inserting technologies. Following the death of the firm's founder in 1977 his children Ilse Reger and her brother took over the management of the business. Both have now been working for many years in the company.
By the end of 2010 Friedrich Fauhaber (Dipl-Ing. (FH)), who has been Chief Financial Officer of GUK Folding Machines for 20 years was appointed Managing Director, thereby continuing the family tradition of his grandfather-in-law.
Today the company has more than 200 employees and sells and maintains equipment to print, packaging, and pharmaceutical companies across the globe.
Commenting on the success of GUK in the UK, Murray Lock, joint MD of M Partners, said: "It was a pleasure to be invited to the GUK celebrations. We wish them continued success across all sectors of the business. Our UK representation continues to go from strength to strength."