News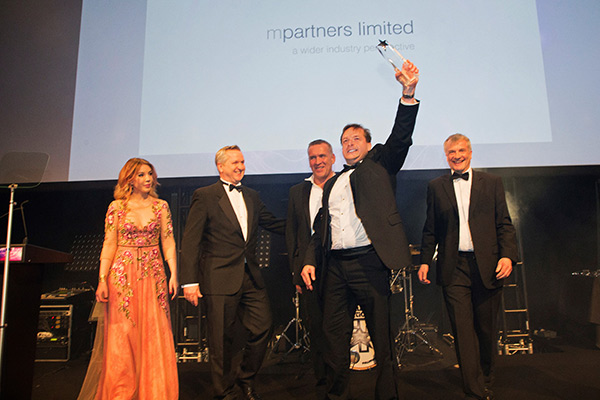 M Partners Wins Marketing Excellence Award
Ninth Marketing Excellence Awards recognise innovation and creativity in the industry
M Partners wins Best Partnership Marketing Campaign
M Partners, Surrey, UK distributors of B1 format RMGT Mitsubishi printing presses, was among the winners at the Chartered Institute of Marketing (CIM's) prestigious Marketing Excellence Awards held on April 12th 2018. It was crowned winners of the Best Partnership Marketing Campaign.
The awards were held at London's Grosvenor House Hotel and hosted by CIM, the world's leading professional marketing body, with a 28,000-strong global membership.
M Partners scooped the prestigious Best Partnership Marketing Campaign award for its unrivalled performance in delivering marketing excellence for clients.
Murray Lock, joint managing director of M Partners, said: "We were quite staggered to hear our name read out as the winner! With the likes of Disney, DreamWorks, and 20th Century Fox in our category we didn't anticipate picking up the award - we were just very happy to be nominated in such esteemed company."