News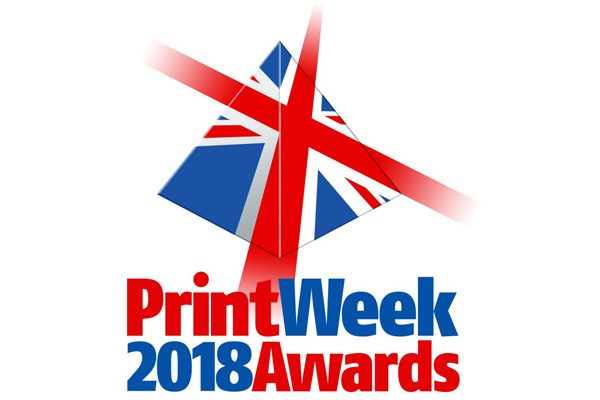 RMGT at the 2018 PrintWeek Awards
The 2018 PrintWeek awards have been handed out with the usual pomp and ceremony at London's Grosvenor House and RMGT users are leading the pack.
Telford-based Precision Colour Printing (PCP) picked up the prestigious "Catalogue Printer of the Year" award, while Sheffield based ProCo scooped the ultimate "Company of the Year" accolade.
PCP purchased its B1-format RMGT 1050 Tandem Perfector in 2017. It features nine printing units in a 4-over-5 configuration, built in the unique tandem perfector arrangement, complete with chamber coater unit and an extended delivery.
Commenting at the time on the purchase decision, Alex Evans, Managing Director of PCP, said: "Any press investment is a critical decision for a printer. We wanted to make sure we made the right one. After looking at a number of presses and manufacturers at Drupa 2016 we saw a number of presses in action in printers across the UK and Europe."
"Having made the decision to purchase the Mitsubishi [now RMGT], we are now looking forward to the installation of a very exciting press – we believe that this new machine is unique in our market, and will allow us to provide a whole range of new and exciting products for our customer portfolio."
"The 4-over-5 configuration, supported by a coating unit, will provide a full UV drying system, with both inter-unit and after coater curing lamps. It will allow for such techniques as drip off varnish for spot and matt UV, metallic inks, and flood UV in one pass. It is the only press of this configuration and specification in Europe and offers PCP a major opportunity to stand out in the magazine covers sector."
ProCo only installed its first RMGT LED-UV press in August of 2017. It was so impressed that a second similar machine was installed before the end of that year! The first was a RMGT 925 LED-UV press, whilst the second was a four-colour version of the same machine, but with an extended delivery and higher-powered LED's – particularly beneficial for the printing of plastic substrates. Both presses can print 8-up A4 pages to view. An LED-UV curing unit is incorporated into the configuration for near instant drying of the sheet, enabling immediate back-up or progression of the work to the finishing department. PDS-E SpectroDrive inline printing quality control enables the operator to monitor and maintain the quality of the printed sheet throughout the run.
Commenting at the time of the second purchase, Jon Bailey, CEO at ProCo, said: "The first RMGT machine, which we have been using for several months now, has allowed us to think totally differently about litho printing at our Sheffield site. The SRA1 format means we can be significantly more competitive on a wider range of work and we're seeing some very positive early signs about the impact it can have on our business. By offering our clients superior turnarounds, different formats, and competitive pricing we're opening up lots of new avenues for us and we're excited about bringing another press into the facility."
With regard to the potential for printing onto plastic substrates, Mr Bailey added: "Being able to print onto plastics within litho is a brilliant addition to our capability. This will now open up new opportunities for us – we currently have some of this type of work going through our large format department, but we will now have the firepower to look at work that requires volume production on plastic substrates."
Join the winners! See what makes RMGT presses the most affordable, cost-effective, and most productive presses on the market today. Call M Partners today for an in-depth evaluation of your needs and for a subsequent demonstration.